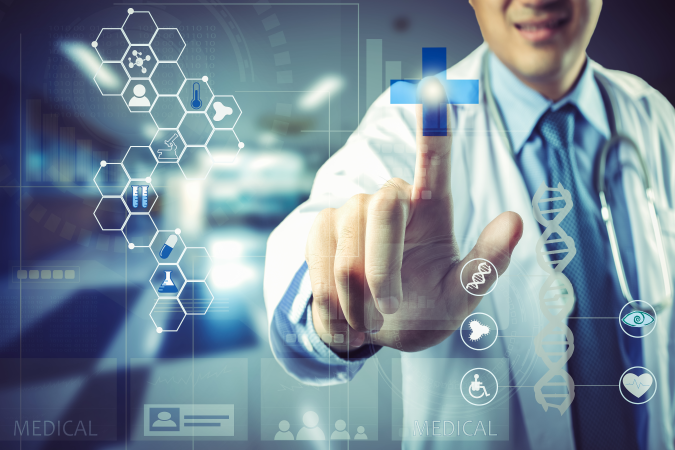 Ongoing study brings more rigor around qualifying viewers and upholds Outcome Health's commitment to setting industry standards
CHICAGO, IL and NEW YORK, NY – August 09, 2018 – Outcome Health, a healthcare innovation company focused on evolving the point-of-care market, today announced that it has collaborated with Nielsen, a leading global information and measurement company, to deliver audience qualification ratings for its point-of-care network. The study qualified patient and companion traffic in the waiting room and exams rooms and measured engagement, wait times and sentiment at a national level across key specialties including cardiology, pediatrics and oncology. The study revealed that 85% of viewers who visited a doctor's office with an Outcome Health TV in the waiting room noticed the TV in the waiting room.
"We've made it our responsibility to define industry standards for the point-of-care space while continuing to evolve it," said Matt McNally, Chief Executive Officer at Outcome Health. "This study with Nielsen brings more rigor around how we qualify our audience and the data we communicate to our customers, to ensure we maintain the highest standards of measurement, performance and transparency with every stakeholder. From the study, we learned that some patients can spend on average over 30 minutes in the exam room; therefore, we are re-examining how we can improve the overall workflow, while providing engaging and relevant content experiences during this critical and emotional time."
Outcome Health's digital network includes over 150,000 devices (waiting room TV screens, patient tablets, and touch screen wallboards) in more than 40,000 physician offices and health systems across the country1. Using the platform, patients and healthcare professionals receive relevant, health-related content along with contextual advertising at multiple touch points in the waiting and exam rooms. Outcome Health is currently the only point-of-care network working directly with Nielsen to qualify its audience traffic.
"We are pleased to collaborate with Outcome Health to provide Nielsen audience measurement services", said George Brady, VP of Nielsen OnLocation. "Our approach marries proprietary Nielsen data with other data sources to provide networks with valuable insights that help our clients, like Outcome Health, better understand the make-up of their audience and the behaviors and attitudes towards its media platforms so Outcome Health can successfully engage with patients, providers and caregivers."
Through Outcome Health's commitment to ongoing Nielsen measurement, it will receive quarterly audience report updates.
###
About Nielsen
Nielsen Holdings plc (NYSE: NLSN) is a global measurement and data analytics company that provides the most complete and trusted view available of consumers and markets worldwide. Our approach marries proprietary Nielsen data with other data sources to help clients around the world understand what's happening now, what's happening next, and how to best act on this knowledge. For more than 90 years Nielsen has provided data and analytics based on scientific rigor and innovation, continually developing new ways to answer the most important questions facing the media, advertising, retail and fast-moving consumer goods industries. An S&P 500 company, Nielsen has operations in over 100 countries, covering more than 90% of the world's population. For more information, visit www.nielsen.com.
About Outcome Health
Outcome Health is a healthcare innovation company reinventing the point of care to facilitate better outcomes for patients, caregivers, and healthcare professionals. Through partnerships with nonprofit organizations, health advocacy groups, leading content creators and brand sponsors, Outcome Health makes critical moments more impactful by bringing educational content into the physician's office. Our BPA-certified digital network includes over 150,000 devices in more than 40,000 physician offices and health systems across the country, serving informative health content when it's most relevant and most needed.
Contact
Outcome Health Press Office
pressoffice@outcomehealth.com
Ref: 1. Network size verified by BPA Worldwide